About the Project
The Geneva SDG Solution Space was created by the University of Geneva for the Geneva Tsinghua Initiative, a comprehensive, hands-on education programme for training young innovators to tackle the UN Sustainable Development Goals (SDGs). Students, researchers, experts from UN agencies and NGOs, as well as citizens from all walks of life, gather together in this open innovation space to collaboratively develop concrete solutions for practical SDG challenges, during hackathons, workshops, summer schools and networking events. 
The Solution Space contains an SDG FabLab, with a range of digital fabrication technologies (3D printers, laser cutters) as well as other tools for quick prototyping of frugal innovations. Combined with 300m2 of shared open-plan office space in the same building, the SDG Solution Space hosts a burgeoning SDG ecosystem of SDG innovators. In 2019, a sister SDG Solution Space was established at iCenter, part of Tsinghua University, China's top academic institution.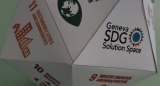 Lab Manager
SDG Solution Space Manager
Create and download custom sized papercraft and packaging templates for free! You don't even need to make an account to start using these free printables straight away. This site offers a practically unlimited amount of templates (also knows as 'dielines' or 'nets') for paper craft, packaging, package design, learning materials, decoration and much more. All the models are custom sized. Usually, that includes the length, width and height of an object. Some models also have some angles you can customise or a number of facets.After entering the right dimensions, you can download the models in a variety of formats. PDF will be most likely be the easiest, so you can start printing, cutting and folding straight away.
https://www.templatemaker.nl/en/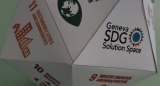 SDG Solution Space
Switzerland
Lab Members 3
---
Project Fans

0

No Project Fans